Star to Watch
MO'NIQUE
By R. Kurt Osenlund, The Good Life film critic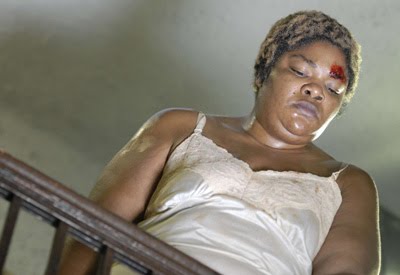 Of all the performances I've seen this year, only one left me firmly convinced that it already has the Oscar in the bag. I'm talking about comedienne-turned-dramatic-actress Mo'Nique's devastating and much buzzed-about work in Philly native Lee Daniels' festival fave, "Precious: Based on the Novel 'Push' by Sapphire."
Perhaps burdened a bit by such relentless advance hype, "Precious" doesn't always come through in providing the emotional wallop it promises. But it's a unique and powerful film nonetheless, and, wow, does Mo'Nique deliver. As the unbelievably monstrous mother of the horribly abused title character, Mo'Nique is absolutely astounding. From her fierce verbal assault on her daughter in an early scene to her blubbering breakdown in the film's conclusion, hers is a performance of such power that it completely consumes you. When Mo'Nique is on screen, she is all you see and hear.
Never before has this well-known funny girl attempted such a role, making it all the more outstanding. There've been some rumors that there's a bit of bad blood between Mo'Nique and the filmmakers regarding some financial issues. It's my hope that such politics won't interfere with the actress' Oscar chances. Because, at this point, the 2009 Best Supporting Actress Academy Award is hers to lose, and she deserves it.

Here's a new trailer for "Precious," in theaters Nov. 6 :