Why being a Boy Scout isn't worth it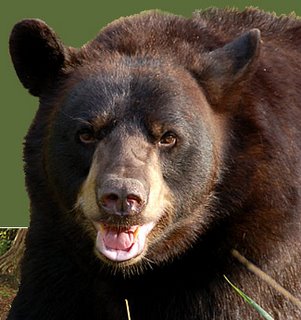 ALBRIGHTSVILLE, Pa. - The state Game Commission is setting traps in
Hickory Run State Park
after a bear bit a 12-year-old camping with his Boy Scout troop.
The bear entered the boy's tent Sunday night and bit down on his sleeping bag, probably trying to get candy bars and cereal hidden there, but bit the boy instead, Tim Conway, a game commission spokesman, said Tuesday.
The boy was treated at Blue Mountain Health Systems' Gnaden Huetten campus in Lehighton and released.
"The bear took off when the boy screamed," Conway said.
For that reason, game officials think the bear was after treats and are not considering the bite an attack, he said.