PHILLIES IN SEARCH OF BALLGIRLS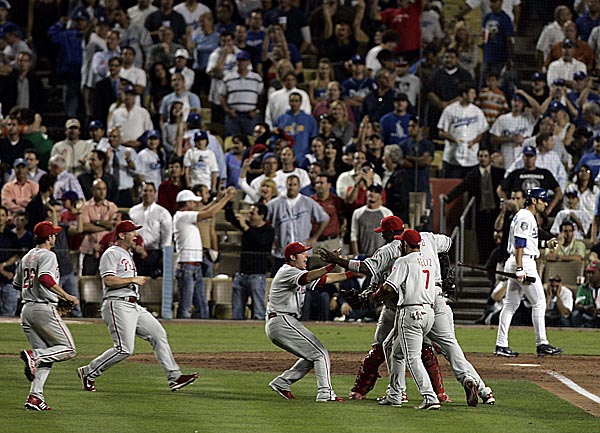 Hey, want to work for the Phillies?
Seems like there is no better time than now to be working for them. (There was a big game last night, in case you missed it.)
We got a press release at the office about the team needing ballgirls for the upcoming season. And based on the criteria, I figured female high school student-athletes might be perfect for the job. Applicants must have
athletic ability
;
knowledge of baseball
;
good personal skills
;
an open schedule
; and be
at least 18
years old.
Similar to the duties of Miss America, it's not just about being pretty, ladies. These ballgirls are asked to represent the team during media situations off the field. This sounds like a cool opportunity, so hopefully any interested people in Delco will apply and represent us well.
Here's the rest of the applicable information: Applications and resumes are
being accepted until Oct. 24
. Those qualified will go through a tryout in November at Citizens Bank Park. Those interested should send their resume with photo to: Attn. Ballgirl Applications, c/o The Phillies, Citizens Bank Park, One Citizens Bank Way, Philadelphia, PA 19148, or e-mail
mdevicaris@phillies.com
.
Phillies.com
has all the info, as well.
Good luck.
Labels: Phillies