William Joseph Severns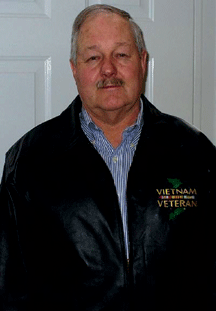 Vietnam veteran Bill Severns.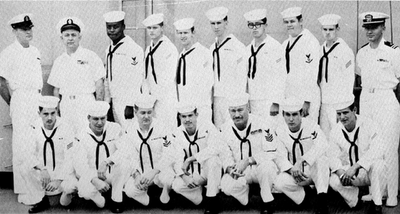 Severns poses with his N Division crewmates aboard the USS
Joseph Strauss. Severn served on the Strauss from 1968-1970.


Lifetime Bucks County resident's ship was almost sunk on two separate occasions during the
Vietnam War — once from rocket fire near the Mekong Delta and once from "friendly fire."
By Bob Staranowicz
BucksLocalNews.com Correspondent
The Vietnam War was the longest military conflict in the history of the United States. U.S. involvement began in 1965 when troops were sent by President Johnson to prevent the South Vietnamese government from collapsing. Ultimately, the goal was never realized. In 1975, Vietnam was reunified under Communist control and in 1976 it officially became the Socialist Republic of Vietnam. In 1985, President Nixon said, "No event in American history is more misunderstood than the Vietnam War. It was misreported then, and it is misremembered now."
Many Bucks County men and women served in Vietnam and one of them is William Joseph Severns.
Born on March 18, 1946, Bill lived in Willow Grove until 1957 when his family moved to Bensalem. After graduating from Bensalem High School in June of 1964, he joined the Navy one month later and was off to basic training in Great Lakes, Ill. Little did he know that one month after his enlistment, the infamous Gulf of Tonkin incident would occur. On Aug. 2, 1964, three North Vietnamese torpedo boats attacked a U.S. destroyer in the Gulf of Tonkin. Two days later, the U.S. Navy reported to Secretary of Defense Robert McNamara that another American destroyer was under attack by the North Vietnamese. In 2005, it was revealed in an official NSA declassified report that the Maddox first fired warning shots in the Aug. 2 incident and that there may have been no North Vietnamese boats at all in the Aug. 4 incident.
Bill enlisted in the Navy because of his interest in nuclear submarines. He attended Basic Enlisted Submarine School, Basic Nuclear Power School and Nuclear Power Prototype Training. After training, Bill was off to Vietnam on four separate six-month tours. He was assigned to the destroyers USS Radford from 1966-1968 and the USS Joseph Strauss from 1968-1970. The mission of the 7th fleet included gunfire support, search and rescue, carrier escort, escort to the USS New Jersey and PBR (Patrol Boat River) / SEAL insertion and extraction support. All of these duties were in support of the mission in Vietnam.
Bill was fortunate in that he only had to set foot on Vietnam soil for supply missions in DaNang and Saigon. His main duties were on-board his assigned ships, one of his more interesting being his responsibility for the desalination plants. These are the systems that converted sea water into feed water for the ship's boilers and drinkable water for the crew.
I asked Bill what he missed the most while away from home, I received the answer that I get a majority of the time: he missed his family and friends. He also missed social life and his 1965 Pontiac GTO.
There are many enjoyable and many unpleasant experiences that one lives through while being away from home. Bill enjoyed the sea experience, travel to different ports and escorting the USS New Jersey. Some of his favorite ports of call were Australia, Japan, Taiwan and Hong Kong.
The unpleasant duties of his service included the monotonous routines, the sometimes unbearable heat, the unpleasant smells and standing watch. His worst duties also included gunfire support off North and South Vietnam.
Even though Bill didn't serve in-country, he did have several close calls. His ship was nearly sunk on two separate occasions. One incident involved hostile rocket fire off the coast of Vietnam near the Mekong Delta. The other was from "friendly fire" when a US plane dropped four bombs while evacuating a North Vietnamese coastal mission. The latter incident was the basis for a three month dry-dock situation so that shrapnel could be removed from radar and other above-deck equipment.
Some of the more rewarding experiences that Bill shared with me include surviving storms at sea, crossing the equator and just watching the many flying fish and porpoises that always followed the fleet.
When Bill returned to California from Vietnam, he experienced protests similar to those witnessed by many other returning Vets. He saw the "Baby Killer" signs and dealt with the verbal harassment. When he returned to college, he soon noticed that Vets gathered with other Vets and avoided normal fraternities and mainstream clubs.
After his active service, Bill received an AA from Bucks County Community College and then earned a BS in Elementary Education from Trenton State College — now the College of New Jersey.
Some of the awards and medals Bill received include the Navy-Marine Commendation Medal, Navy Achievement Medal, Combat Action Ribbon, Navy Unit Commendation, Meritorious Unit Commendation, Navy Reserve Meritorious Service, National Defense, Vietnam Service Medal, Global War on Terrorism, Navy Marine Overseas Medal, Navy Sea Service, Armed Forces Reserve Medal with Silver Hour Glass, and the Republic of Vietnam Service Medal.
Sixteen years after Bill was discharged from the Navy, he decided to enlist in the Navy Reserve initially as a part-time job. He has recently retired from the reserves as a senior chief petty officer after 26 years of total combined service. He is also retired form the Pennsylvania Liquor Control Board. He works part time as a driver for the Office of Military Affairs of Bucks County taking veterans to and from Philadelphia and Coatesville medical facilities.
Bill is also involved with many veterans organizations, including Vietnam Veterans of America Post 210 where he serves on the Education Committee, the Veterans of Foreign Wars Post 175, the American Legion Post 148, the Navy League, Chief Petty Officer Association and the Tin Can Sailors Association. He is also the director of the NERA (Navy Enlisted Reserve Association).
Bill's father, who passed in 2006, was a World War II veteran. His dad saw combat in Anzio, Salerno, North Africa and Monte Cassino while serving with the 5th Army.
Bill lives in Doylestown and has been a lifetime Bucks County resident. He is married to his wife of 30 years, Susan Hesch, a courageous breast cancer survivor. They have a son, Zachary, who is a graduate of Central Bucks High School West. Zachary spent 15 years with Tiger Schulmann's Karate program and has earned a third degree black belt.
Bill should be very proud of his 26 years of service to his country and Bucks County should be grateful for his service and the service of all Veterans.
Bill is a driver for the Bucks County Veterans Van. If you would like to help in keeping the Veterans Van up and running, your donation is tax deductible and will go only to the operation of this vehicle as there is no administration cost.
For information, call 215-345-3885. If you wish to make a contribution, please make your check payable to: County of Bucks Veterans Transportation. Mail To: Department of Veterans Affairs, Neshaminy Manor Center, Bldg. K, Doylestown, Pa. 18901.
Labels: Doylestown, Navy, Vietnam