TV's Lansdale
I don't follow the FOX show Fringe, but from what I gather it involves a group of Boston investigators that seek out the supernatural.
But now I know, thanks to a tip, Thursday night's episode took place in Lansdale. Yes, Lansdale, Pennsylvania.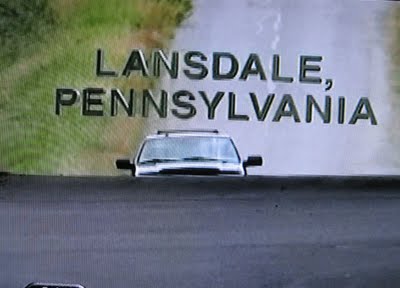 Of course, this is Hollywood, and in their eyes, apparently Lansdale looks a whole like the middle of Nebraska, corn and all.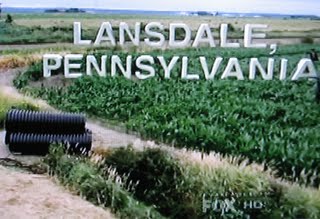 The plot involved a mad scientist, a half-human, half-something else baby he had created but given up for dead, and some havoc this baby created while living in a zombie-like state underground in this fictitious version of our fair borough. It will take some more viewings to figure out what really was going on in this show, like why this investigator kept having flashbacks: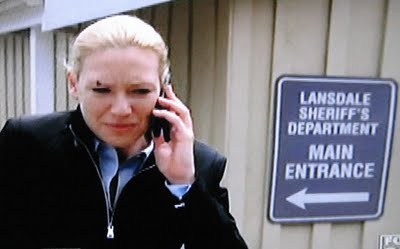 In this version of Lansdale, the police department was replaced by a sheriff. Unfortunately his car was swallowed up by the many holes the baby-mole-zombie thing had dug in the yard of his Lansdale home.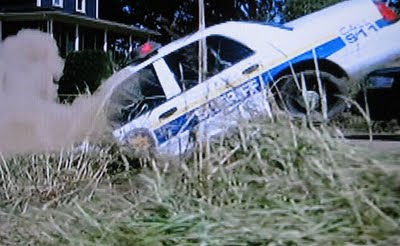 You might notice that the colors of the car are correct for the real Lansdale. Sources tell me this is because the producers of the show requested a photo of a real Lansdale police car, just so they could get the details right.
Now if I could only find the corn fields, the sweeping midwest vistas, and say 'howdy' to the local sheriff in our suburban, un-corned version of Lansdale.
The zombie thing I just might believe.