And this little piggy went wee-wee-wee-wee all the way home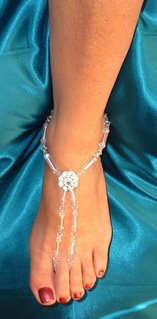 MARTINSBURG, W.Va. - A man who made more than 600 telephone calls to a shoe store and other businesses to ask women about their shoes and feet must pay a $200 fine.
James Lee Fink, 31, placed 119 calls from his cell phone to the Chambersburg (Pa.) Mall, 513 calls to a Holiday Inn in Havelock, N.C., and 17 calls to a Comfort Inn in Chambersburg between Jan. 1 and May 8, 2006, Pennsylvania State Police Trooper Jeff Bopp said Thursday.
The caller would ask the women what kind of shoes they were wearing and whether they would show him their feet if he came into their store.
The man identified himself as Brian Thompson, but State Police used phone records to link the telephone number to Fink, whose last known address was in Martinsburg.