New Coke!
Today, the Democratic National Committee has issued a response to my
Dec. 8 article
on my Dec. 7 interview with Toomey.
I'll quote only the headline and the first two paragraphs:
Pat Toomey's Moderate Makeover: Worst Rebranding Since 'New Coke'
DNC Regional Press Secretary Michael Czin issued the following statement in response to Representative Toomey labeling himself a "moderate" and "center-right republican" in today's West Chester Daily Local News :

"Pat Toomey's recent makeover is the worst rebranding effort since "new Coke." After shilling for Wall Street and the Bush Administration as a member of Congress, Pat Toomey is now desperate to hide from his record and rebrand himself as a moderate. Simply saying you're moderate doesn't make it so.
The Pennsylvania Democratic Party also put together
a response
(a lengthy one) to my article.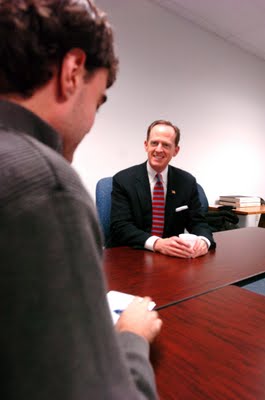 Labels: DNC, New Coke, Pat Toomey