And Dean Martin for mayor!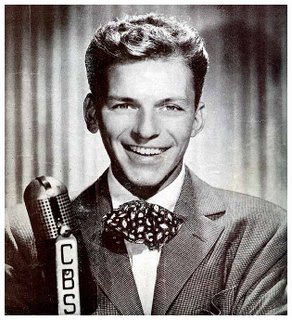 CORAOPOLIS, Pa. - This Frank Sinatra isn't the "Chairman of the Board" — but he is running for a spot on the board of supervisors in the Pittsburgh suburb of Moon Township.
Frank W. Sinatra Jr., 38, realizes he has the kind of name recognition that most political candidates would die for.
Residents of this township about 10 miles west of Pittsburgh are sometimes ho-hum when he knocks on their door to campaign for votes — until they hear his name, Sinatra said.
"I had a person offer to buy me some color contacts because I have brown eyes," Sinatra said, referring to the late singer's nickname Ol' Blue Eyes.
"It's always, 'Chairman of the Board.' 'I'll vote for you if ya sing me a song,'" Sinatra told the Pittsburgh Tribune-Review for Thursday's editions. "People are pretty receptive to the name."