Chief to Speak in Washington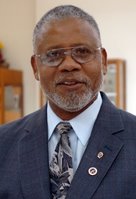 Police Chief William Matthews will be speaking tomorrow in Washington, D.C. He is one of the OECA's distinguished speakers. Matthews is expected to discuss the "use of community policing to influence social behavior by changing social influences and norms."
The OECA -- Office of Enforcement and Compliance Assurance -- is part of the federal Environmental Protection Agency.