What's the right number?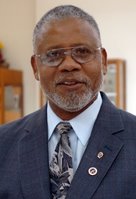 On today's Opinion Page of the Daily Local News, Police Chief William Matthews calls the right-sizing committee a great idea. The committee will determine the appropriate size of the Coatesville Police Department. (Read it online or on page A6.)
But at last night's City Council meeting, resident John Pawlowski cautioned the city about relying on yet another committee given that the police chief selection process -- which included a search committee -- created such controversy.
Instead, Pawlowski recommended that the question over the appropriate number of police officers be put to the voters. Pawlowski would like to see a referendum placed on the November ballot, asking whether the police department should maintain its level of officers.
"That would take a lot of heat off the city's administration," Pawlowski said.
What do you think?