One Step Forward, Two Steps Back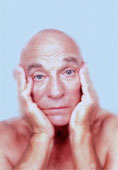 So remember how just one short blog ago, I was writing about how great it was that both the House and the Senate had passed bills that extended tax breaks for alternative energy?

Scratch that.

Apparently, should I ever again write a sentence that includes the words "House," "Senate" and "great" together, I should be strapped to a solar reflector until my skin crisps off.

For while it is true that they both passed bills ostensibly aimed at accomplishing the same thing, those bills are incompatible with each other and are unlikely to be signed into law before our fearless leaders come home to ask for you to send them back to Washington to continue to provide this most excellent leadership on crucial issues facing the nation.

Maybe that's because the House bill insists "on actually paying for the tax credits with tax hikes elsewhere" the Journal reported in the blog,
appropriately headlined "From the Dept. of Futile Gestures."
Regardless, the end results is the same. Politics as usual kills something this country desperately needs. Sound familiar?

Is there any common sense left in Washington? Or is "drill baby drill" the nearest we can come to reasoned discourse in Washington?

The House vote marked the sixth time the House has passed these extensions. "The bill stalled repeatedly in the Senate, until a compromised version of the package passed earlier this week," Grist reported.
"At the time of passage, Senate Majority Leader Harry Reid (D-Nev.) urged House members not to change the legislation, worrying that any changes to the package would bring about its demise. 'If the House doesn't pass this, the full responsibility of it not passing is theirs,' said Reid. 'It's not ours,.'" Grist reported.

Apparently, the Senate's previous five failures to pass a bill shouldn't count. Geez, how many strikes do they get?
Don't you just love a leadership more worried about blame then credit; political liability than energy sustainability?


"House Democrats are holding firm that theirs is the superior version," according to Grist. "'This legislation also holds true to our commitment to fiscal responsibility,' said House Speaker Nancy Pelosi (D-Calif.) in a statement today. 'By closing loopholes that allow corporations and executives to avoid U.S. taxes by shipping jobs and investment overseas and curtailing unnecessary tax subsidies for big, multinational oil and gas companies, we are ensuring that future generations don't foot the bill for the progress we can make today.'"

Sounds reasonable to me, but hey, what do I know? Maybe continuing tax breaks for fossil fuels is a good way to prevent global warming.

In a quick Thin Green Line update on that issue by the way, we bring you this report from The New York Times' most excellent environmental reporter Andrew Revkin.

In
this brief
, he writes: "Worldwide emissions of heat-trapping carbon dioxide from fuel burning and cement production increased by 3.5 percent per year from 2000 to 2007, nearly four times the growth rate in the 1990s, according to a new report. The rapid rise is being driven primarily by economic growth in developing countries, which now produce more greenhouse gas than industrialized countries. The report was produced by the Global Carbon Project and is available online at
globalcarbonproject.org
."
On the positive side of this issue (who says we're all gloom and doom here at The Thin Green Line?),
Reuters reported here last week that
: "Rich nations' greenhouse gas emissions dipped for the first time in five years in 2006, easing 0.1 percent despite robust economic growth, a Reuters survey of the latest available information showed Friday.
For the record, we're one of those "rich nations."


The fact that we can lower emissions while increasing economic growth puts a stake in the heart of the old fossil axiom that reducing emissions will hurt the economy.

Quite the opposite, in fact.

According to
this Reuters report
, alternative energy has revived a moribund economy in, of all places, rural Texas.
A wind power boom there has generated millions of dollars in additional tax revenue which is being used to build schools and has fueled an economic revival there, Reuters reported.

Two years ago, the Blackwell School District there had a property tax roll totaled $324 million. "Now the total value has mushroomed to $1.2 billion due to the build-out of four nearby wind farms," according to the report.

Tell me Pottstown or Pottsgrove school districts wouldn't love to be able to take that much of a burden off local taxpayers here. But closed-minded, old-school (dare I say say "bitter") readers of The Mercury continue to call the paper's "Sound-Off" column poo-pooing the potential benefit of a solar park being championed for the former OxyChem site off Armand Hammer Boulevard.

"The hotels are full, the restaurants are full," said Karan Bergstrom of Sweetwater, ground-zero for the wind boom which now rivals the city's famous rattlesnake roundup. "There's not an empty house," Bergstrom said.

When is the last time we said that about Pottstown?

But the entrepreneurs who want to do similar things in other parts of the country (maybe even here?!) won't get any help from our representatives in Washington apparently.

"The legislative stalemate will just
prolong the agony
for America's clean-energy sector," the Journal reports in its blog titled "Environmental Capital."
It seems even the Journal realizes that the economy of the next century will have to be based on something other than fossil fuels.

There was even some hope held out for the "little guy" in those bills with federal tax breaks upped from $2,000 to $12,000 for those installing solar arrays on their homes, an outlay that can reach $40,000, according to The Journal.

But now, the only hope for a bill this year seems to be a "lame-duck" session after the November elections.

As far as the country's energy policy is concerned, it doesn't seem we will have to wait until November to apply the word "lame."
Labels: alternative energy, Global Carbon Project, Grist, House, OxyChem, Reuters, Senate, Texas, Wall Street Journal