CHIEF MATTHEWS' PLAN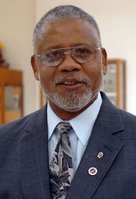 The Coatesville Police Department
(Overview: The Future Direction of the Coatesville Police Department)
During the last four weeks I have met or spoken with police officers, law enforcement officials and community leaders. Although this process is far from complete I have a fairly good idea of the issues and concerns that trouble the Coatesville community. Consistent with the feedback I have received from many sources the following is a programmatic overview of several initiatives the department will implement. Several programs are in the development stage and will be implemented during this summer and fall season.
Community Quality of Life Assessments
Police patrol officers will soon begin assessing each neighborhood's public safety and related quality of life conditions. Shifts will then be required to identify community leaders that are willing and able to work on improving deficiencies and weakness. Public safety issues will be highlighted and strategies for improvement will be developed and refined with the assistance and involvement of community leaders.
Community Engagements
Propose: Day and half collaborative problem solving sessions designed to experience and learn about community policing first hand. The sessions will involve resident, business, religious, social service, and police leaders, working together to solve quality of life and public safety problems. Together the groups will learn how to identify and avoid dysfunctional work group behavior and develop consensus and action plans addressing the community problems they face.
The Drug Culture: We realize that arresting individuals who commit crimes and sell drugs is necessary. Consistent with our responsibility to enforce the law patrol officers will focus on clearing our streets of drug dealers and investigators will focus on communities where dealers operate behind closed doors. But we also recognize that working with concerned community leaders, educators and parents to discourage and divert youth from dysfunctional and destructive behavior is also necessary. If a young person can be saved from a life full of dead ends, jail and worse we want to try. Accordingly, we will focus our weed and seed efforts in neighborhoods that experience the highest levels of arrest and disorder. We want to help families and others implement "Tough Love" strategies and work through their issues and problems with troubled youth, particularly problems related to the drug culture. We will encourage eligible individuals to utilize Drug Courts and other available vehicles to recovery.
Calls For Service Management System
The police department is experiencing 28,000 calls for service. The volume of calls makes it difficult, for small departments to pro-actively assist residents solve and resolve problems. By late fall we hope to implement a call management system designed to divert non-emergency calls for a more appropriate response. We are currently working on solvability factors that will assist us in determining, along with concerned citizens, the most appropriate police response. The idea is to free up time to work with citizens on the pressing public safety issues facing their neighborhoods.
Quality of Service Callbacks
Later this summer the department will begin calling back each citizen who initiates a police service response. We want to know if citizens were satisfied with the level of our service and our understanding of their concerns. We also want to assist citizens obtain other city services that impact public safety. We know that we cannot satisfy everyone but we will demonstrate a courteous and professional response, and commitment to the well being of our residences.
Community Out Reach: We will continue our current community out reach programs including Shop With A COP, The Police Athletic League, Youth Aid panel, and the Mentor Program at Scott Intermediate School.
Young Adult and Youth Bike Patrols
Community Out Reach: We will shortly submit a grant for assistance in developing citizens' bike patrols in our parks and business communities. Under the watchful supervision of our police bike officers and occasional foot beat patrol, the program will encourage young people to participate in community service activities while presenting a positive image in and about our communities. We hope that the program will be a starting point for a police explorer cadet program this winter.
In-Service Training for Police Supervisors
All the initiatives we will implement require new responsibilities for police supervisions. Accordingly, soon we will begin a series of in-service training sessions for patrol supervisors. Awards and promotions will be based on the level of public safety and trust the department has achieved, particularly communities hardest hit by the drug culture and related crime and violence. Towards this end the patrol division will be given all the resources available, including drug investigators who will report directly to the patrol commander(s). Every member of the department, including supervisors and managers, will be expected to operate under the following values:
The following words illustrate the meaning of "Justice" and provide thirteen values to live and police by:
• Integrity – Reliability - Trustworthiness
• Courtesy – Civility – Respectful
• Professionalism– Proficiency – Community Service
• Honor – Principle – Reputation
Reorganization
In the months ahead the Coatesville Police Department will become much more patrol oriented. That means the patrol division, which is the backbone of any police department, will manage our enforcement services. Within the next several weeks our police lieutenants will be re-assigned as patrol commanders, each responsible for two patrol teams. In addition to patrol operations, one patrol commander will be responsible for vice enforcement and related investigations and the other inspections and criminal investigations. Consistent with this new direction, patrol officers will focus on eliminating street level drug sells and assisting community leaders solve or resolve public safety problem and issues. Our goal is to decease criminal behavior and enhance the community's quality of life. Supported by "Weed and Seed" programs, our policing efforts can be best illustrated by the crime triangle.
Simply put, when police and the community eliminate any one of the (3) three sides of the triangle (i.e., offenders, victims or locations where incidents occur) crime will be solved, resolved or reduce.
National Accreditation
The department personnel will soon begin reviewing current policies, practices and procedures and comparing them to national standards. Within the next 15 months, the department plans to up-date its operating manual to assure compliance with national standards published by the Commission on Accreditation for law enforcement Agencies (CALEA) a body the Chief helped establish in the late 1970's.
A private, nonprofit corporation, CALEA was founded in 1979 by the IACP, the National Organization of Black Law Enforcement Executives, the National Sheriffs' Association and the Police Executive Research Forum. CALEA was created as a result of the nationally troublesome decades of the 1960s and '70s, which too frequently found law enforcement failing to meet its responsibilities.
Many of CALEA's standards and goals are directly related to the Report on Police issued in 1973 by the National Advisory Commission on Criminal Justice Standards and Goals. This 668-page document was developed to provide guidance for law enforcement agencies as a way to improve them and provide better services to those they protect. Just as accreditation was part of the answer to problems of the past generation, so also is accreditation part of the solution to the issues confronting law enforcement today. Currently, CALEA accreditation embodies the only comprehensive and creditable standards for agencies within and outside the United States.
Besides bestowing recognition on outstanding law enforcement agencies, accreditation confers such benefits as an improved, more effective administrative system, reduced liability potential, greater supervisory accountability and greater governmental and community support.
The department will begin its review starting with the following Policy Areas:
Use of force
Vehicular Pursuit
Internal Investigations
Inspections
Dispatch
Citizens Complaints
Patrol Operations, and
Mutual Aid and MOUs
A citizens Advisory Committee is being formed. The department will use the newly re-organized Citizens Advisory Committee for feedback on any revisions to the above policies. The policies will be made available to the public.
In closing, the men and women of this department want to make a difference. We want to share our time, energy, and talent for the betterment of the community we serve.