ABOUT LAST NIGHT...
The basketball season kicked off Friday night with a flourish. There were high scorers abound, some upsets and some high expectations that were given foundations for the rest of the season.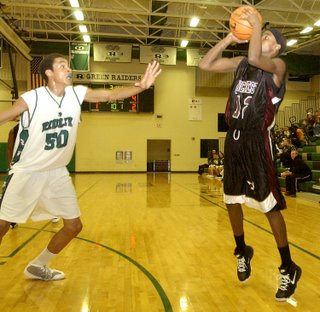 For starters, Chichester upended host Ridley,
50-39
, behind 12 points and nine rebounds from
Dan Clapp
and 11 from
Malik Carter
(pictured).
The Eagles, who have just two wins in their last six openers, desperately needed to get off to a good start. In the always-competitive Del Val, their toughest tests are ahead of them.
Marple Newtown's
Soutiri Sapnas
scored 13 of his 25 points in the fourth quarter of a win at Harry S Truman.
Strath Haven's
Calvin Newell
dropped 28 on Carlisle, the hosts of a tipoff tournament and losers to the Panthers.
Glen Mills'
Aaric Murray
lived up to all the hype, tossing in 32 points.
And Archbishop Carroll escaped a three-overtime thriller over La Salle, 86-84, behind 21 from
D.J. Irving
and 19 from
Juan'Ya Green
.
###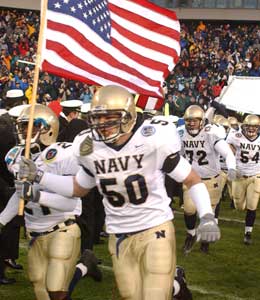 Daily Times
reporters are scattered about the East Coast today, covering some bigtime games. I'm taking a day off from the high school beat to visit Lincoln Financial Field and the 109th
Army-Navy Game
. A lifelong Philadelphian, it's hard to believe that I've never covered one of these games. In fact, I've never even attended one. Today should be a treat.
Terry Toohey
is in Harrisonburg, Va., for Villanova's second-round FCS playoff game against top-seeded James Madison. And
Anthony SanFilippo
is down in Carolina for a Flyers-Hurricanes game.
It's a big day for sports, certainly, so pick up Sunday's
Daily Times
for all the latest.
Labels: Aaric Murray, Anthony SanFilippo, Army-Navy Game, Calvin Newell, D.J. Irving, Dan Clapp, FCS Playoffs, Juan'Ya Green, Malik Carter, Opening Night, Soutiri Sapnas, Terry Toohey, Villanova's Pavilion