Pictures from Battle of the Bands
Here's some pictures from the
Battle of the Bands
Saturday. All photos snapped by Jamie Ducary.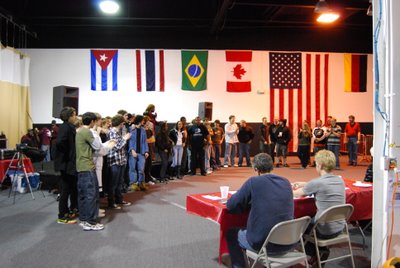 Come Together:

Above, all 10 groups gather before the crowd and judges for one last round of applause. From left to right: NinetyNineNorth, HarpHaven, Dave Spencer (hidden, but I know he was there), Patrick Walsh, Furious Waffle Party, The Final Touch, Rocket 88, Woodland Avenue, Evolv, and My Ebenezer.
NinetyNineNorth

: That guitarist on the right? He held it down.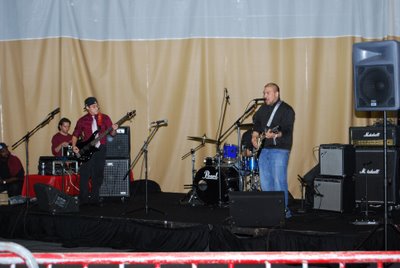 Woodland Avenue: The Wood was good. Scored 3rd place in judge's voting.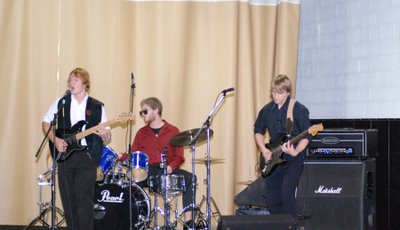 HarpHaven: "Alright guys, this is the blues riff in B. Watch me for the changes and try to keep up, okay?"
Evolv: The Philly group's singer took a walk on the wild side, singing from the floor instead of the stage where his band pummeled out something furious.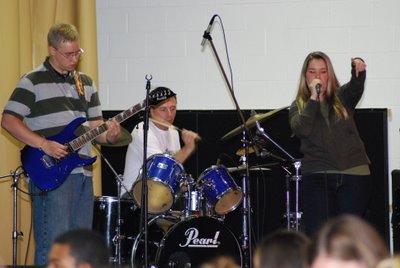 My Ebenezer: Praising Jesus and earning their own praise from the receptive crowd with uplifting tunage.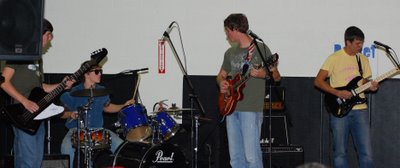 Rocket 88: aka Battle of the Bands champs.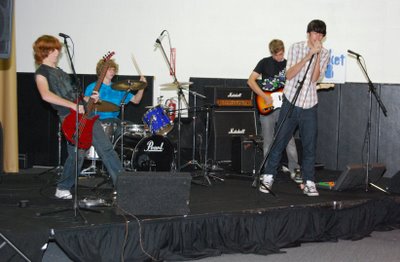 Furious Waffle Party: Undisputed crowd favs. And if Redbull needs a new spokesman, look no further than this singer.


Labels: Battle of the Bands, Dave Spencer, Evolv, Furious Waffle Party, HarpHaven, My Ebenezer, NinetyNineNorth, Patrick Walsh, Rocket 88, The Final Touch, Woodland Avenue